The Tilman J. Fertitta Family College of Medicine is focused on training future doctors committed to treating the underserved in urban and rural Texas and changing the future of statewide health care for the better. To support these future health care leaders, the college is in a new state-of-the-art facility on 43-acres along Martin Luther King Boulevard, just minutes away from the main campus.

The first three classes of 120 medical students are currently learning their new building. It features modern classroom and meeting spaces, up-to-date research spaces, and cutting-edge anatomy and simulation suites. At full enrollment, the medical school will have 480 students who will call this facility their academic home.

"When you have a medical school that's going to be the caliber of this, it puts us on a different level, and helps us accomplish all the goals we want to accomplish," said Tilman Fertitta.

The $80 million facility opened in the summer of 2022. Not only does it serve UH medical students and the community, but the new ultramodern building helps leverage the university to a spot among the Top 50 public universities in the nation.

"I cannot tell you how important this is for us. This is for the city, it's also for the state," said University of Houston President Renu Khator.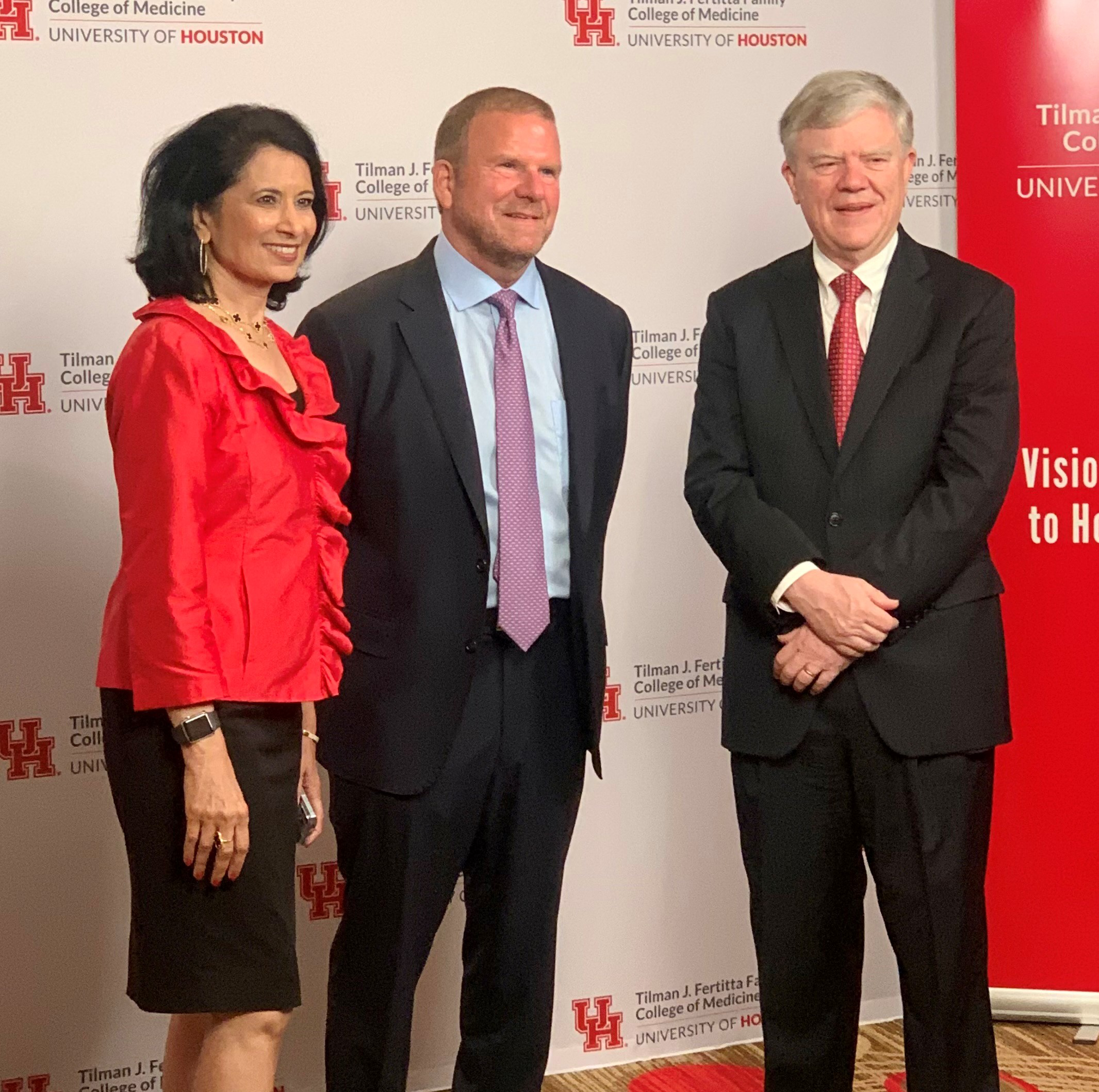 To learn more about the Tilman J. Fertitta Family College of Medicine please visit: